Proudly Appointed Sole Distributor of:

For Australia & New Zealand; United Kingdom & Ireland; and South Africa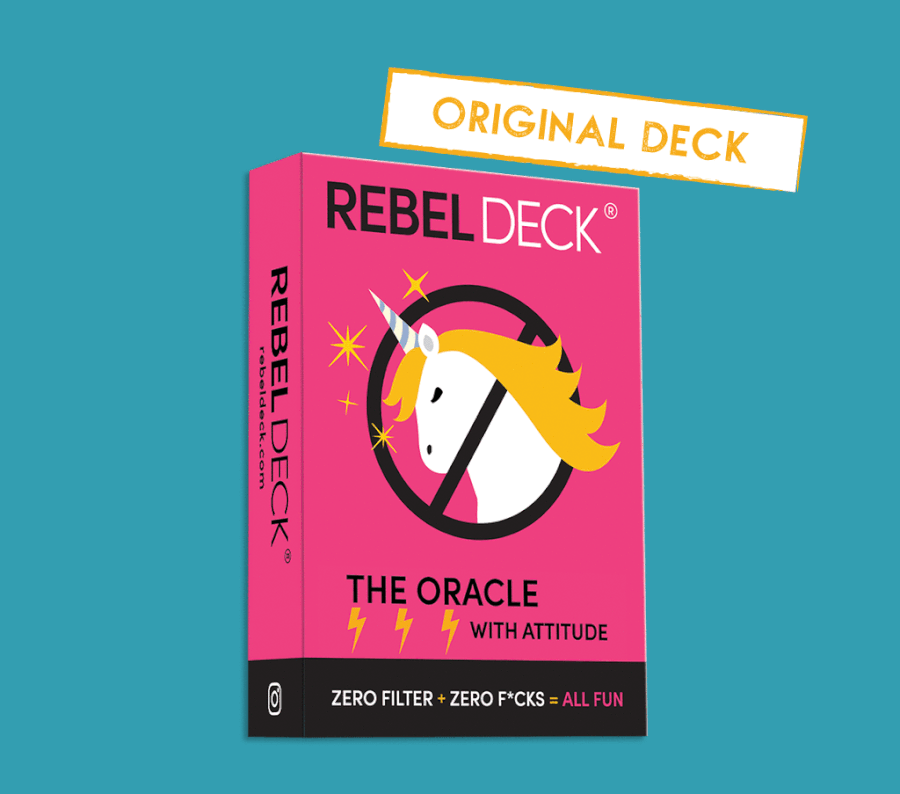 The ORACLE with ATTITUDE
The ANCIENT PRACTICE of divination just got a modern make-over, REBEL DECK style! These QUICK and DIRTY messages are meant for the PRESENT moment. Ask the cards," What does life want me to know, right now?" Get yourself a daily dose of REALNESS! We added a little insult to inspiration because this ORACLE has ATTITUDE.